by Bill Harper
What is a "Pilgrim?" Who is? Are you?
The poet Mark Nepo defines a Pilgrim in this simple way:
To journey without being changed is to be a Nomad.
To change without a journey is to be a Chameleon.
To journey and be transformed by the journey is to be a Pilgrim.
To be a pilgrim, to set out on a pilgrim's journey, is to seek change—change in ourselves. A pilgrimage isn't just a long walk or a wandering road; it's not about being a tourist seeking souvenirs in new places or the perfect Instagram moment; a pilgrimage is a journey taken believing that the steps I take will change me. Somewhere along the road, the path, the trail, the adventure, I will see the world, and my place in it, differently.
I like long mountain trails. I really do like walking them for days on end. Even eight, nine, ten days. And yes, I do love being in the mountains for the beauty, the challenge, and the simple amazement. But in the end, walking these trails is about more than just being amazed. Long trips on a mountain trail nudge me deeply; they awaken something inside of me. After a few days of walking I'm keenly aware that I see more of the life around me. I feel more awake. I have conversations with myself that make sense and that quiet that hard, judging inner voice. I listen clearly. I'm more patient.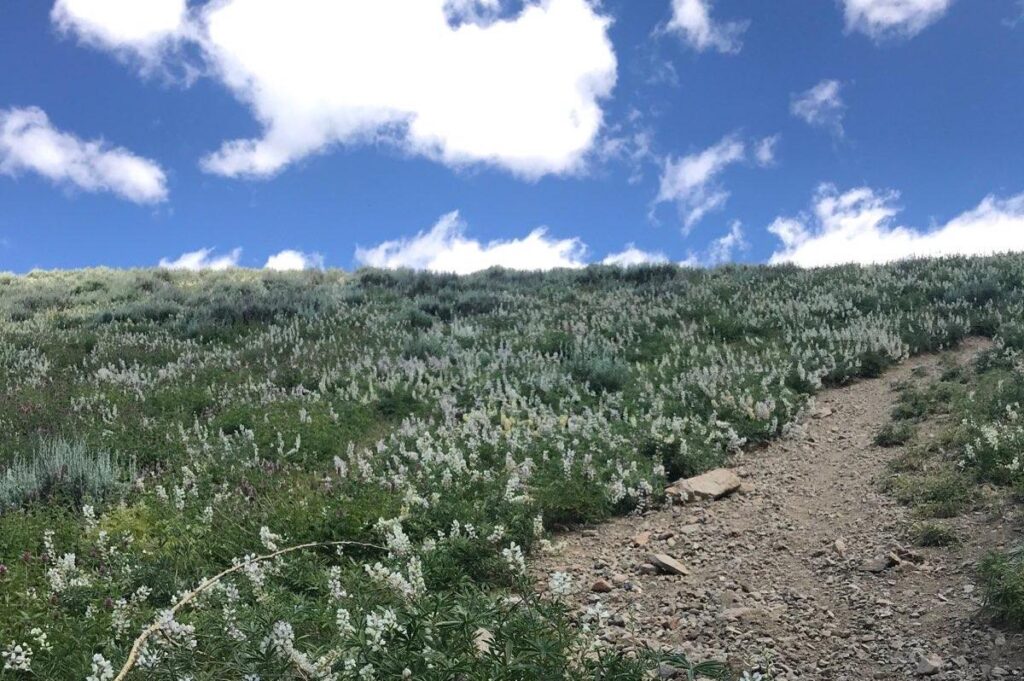 Of course not everyone likes a long walk over many days. And these days it's hard, and sometimes not even safe, to travel. And right now it's just short of impossible to take a journey—a pilgrimage—with others. But I do think there is a way for us to set out on a journey in our own local places, our own "backyards." And I think we can become Pilgrims as we travel these familiar roads. I have an idea that we could set out on our own local pilgrimage, and find ourselves waking up to our local world, and changing how we see and feel our own place in that world.
So, try this: 
Pick a time. A couple of hours, at the very least. Enough time so you don't feel rushed.  A pilgrimage is not about rushing to get from one place to the next.  
And then, pick a place. Near your home. Maybe it's simply your neighborhood. Maybe it's the main street in your part of town. It could be a place where people shop, or near a place people go for coffee or something to eat. These days, much of our lives happen outside, so start walking toward places where people are. But keep walking. Don't stop or talk, just pay attention to what you see.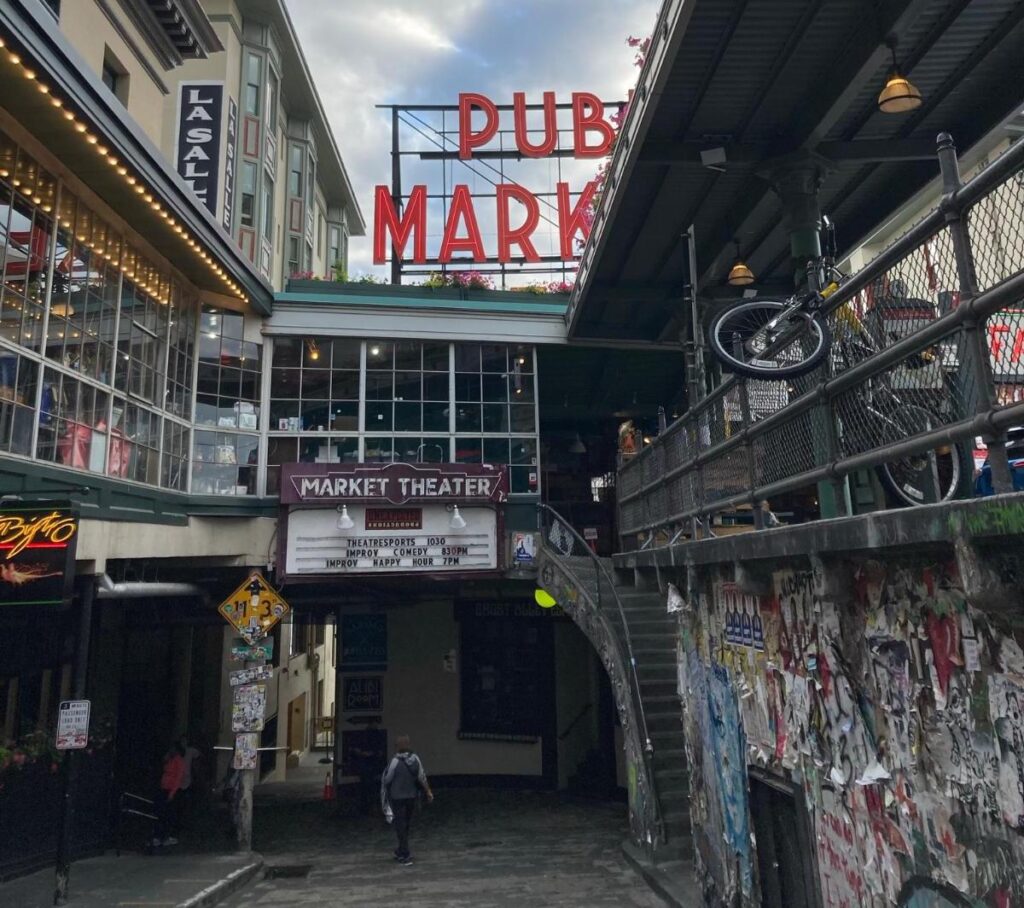 Pay attention to what your eyes, your ears, your mind, and your heart notice. That's the key: Pay attention by noticing what you see and feel. And just keep walking. If it's a small neighborhood, do laps. Keep moving. If it's a busy city, keep moving. What do you see? What do you notice that you've never really noticed before? Who lives near you? What's growing near you? Who lives and works here?What feels alive? What doesn't? If you run into people you know, say "Hi" but keep moving.  Tell them, if you're brave enough, that you are on a pilgrimage! Notice the people you see. Make eye contact and smile. Yes, be brave. Every person on your journey is full of a life that matters; every place along the path is a place with a story to tell. Notice and listen and wonder. What's the story here?
Then sit down and rest for a bit. But keep your attention open. Watch the whole world right in front of you. Is this your world?
When your journey brings you back home (as most journeys do), replay the images in your mind. What faces and places do you remember the most? What made you smile? What opened your eyes wide and made you curious to know more? Did something, or someone, cause you to feel strongly? Were you Happy? Sad? Angry? Did you feel like you belonged here, or were you longing for another place? Just ask. Try not to make judgments.
So give it a try. Even a neighborhood walk can be a pilgrimage. Moving through this world God shares with us is much more than getting from one place to another. Take a walk; pay attention; remember what you see—and you will see differently.  
And you will be a Pilgrim.
Bill Harper, part of our Pilgrimage advisory team and the Founder and Director of Pilgrim Trekking, has been working with young people in the wilderness for three decades. As an Episcopal priest at Grace Episcopal Church on Bainbridge Island, Bill developed a parish-based wilderness program for the young people in his own parish, a program that has changed and sustained parish youth for twenty years.  Having retired from full-time parish ministry, Bill now offers this program to congregations and youth groups throughout the West. 
A Pilgrim's Neighborhood Journey